Residential.
Commercial.
Solar.
A Contrator You Can Trust
DMV Exteriors, your premier destination for top-quality commercial and residential roofing solutions, as well as solar services. With years of industry experience and a team of skilled professionals, we take pride in delivering exceptional roofing services tailored to meet the unique needs of businesses and homeowners across DC, Maryland and Virginia. Whether you require new roof installations, repairs, maintenance, roof replacements, or solar panel installations, we have the expertise and resources to exceed your expectations. At DMV Exteriors, we understand the critical role a reliable and durable roof plays in protecting your property, and we are committed to providing you with outstanding craftsmanship, superior materials, and unparalleled customer service. Trust us with your roofing and solar needs, and let us safeguard your investment with integrity and excellence. Highly crafteted workmanship with competative pricing
Single Family.
Multi-Family.
HOA. At DMV Exteriors, we specialize in providing top-notch residential roofing services that homeowners can trust. Your home is your most valuable asset, and we understand the importance of a secure and well-maintained roof in protecting it. Our team of experienced and skilled roofing professionals is dedicated to delivering exceptional craftsmanship and attention to detail in every project we undertake. Whether you need a new roof installation, roof repairs, roof replacements, or routine maintenance, we have the expertise and knowledge to handle it all. We work with a wide range of roofing materials to ensure that we can cater to your specific preferences and requirements. From asphalt shingles to metal roofs and everything in between, we offer quality solutions that enhance both the functionality and aesthetic appeal of your home. With DMV Exteriors, you can have peace of mind knowing that your residential roofing needs are in capable hands.

Proud Partnership
We are proud to partner with GAF as a Master Elite Contractor.  GAF offers premium products backed by the best warranties in the industry. We are founded by a 2nd generation contractor who believes in reputaion.  Our almost perfect Google Reviews are a direct reflection of our reputaion.

-John Wallace
"DMV staff was incredible! They responded to my inquiries and assisted in guiding me through the insurance claim process, giving me advice and setting expectations all along the way."
-William Hinnman
"I couldn't be happier for choosing DMV. Matt, Maury, and Gian were incredible to work with through the process."
-Ramon Bonzon
"DMV Exteriors was great to work with replacing our roof immediately after we closed on our new house."
After working for over a decade in interior remodeling with my family's company, Orbe Construction, I started DMV Exteriors in 2016. Through the years, I have focused on the details.  Our team takes great pride in making sure every project is not only done right, but also done beautifully. We believe this is what sets DMV Exteriors apart from other General Contractors.  
Gian Ore | Owner DMV Exteriors
Retail.
Business.
warehouse. At DMV Exteriors, we specialize in delivering comprehensive commercial roofing services that businesses can rely on. We understand that your commercial property is a significant investment, and a well-maintained roof is crucial for its protection and longevity. Our dedicated team of experienced roofing professionals is equipped with the skills and expertise to handle projects of any size or complexity. Whether you need a new roof installation, repairs, maintenance, or roof replacements, we have the knowledge and resources to meet your specific requirements. We work closely with you to assess your needs, provide customized solutions, and ensure minimal disruption to your business operations. Using high-quality materials and industry-leading techniques, we prioritize durability, efficiency, and aesthetic appeal in every commercial roofing project we undertake. With DMV Exteriors, you can trust us to deliver exceptional craftsmanship, unmatched reliability, and outstanding customer service for all your commercial roofing needs.
Our commercial roofing brand partners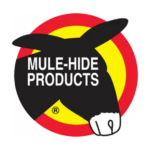 make your roof a

solar

roof
Limited Time 30% Tax Credit
Receive a renewable energy tax credit of 30% for solar panels (Photovoltaic systems) on your roof. 
Many governments, utility companies, and organizations offer various incentives to promote solar energy adoption. These incentives can include tax credits, grants, rebates, and net metering programs. Depending on your location, you may be eligible for financial incentives that can significantly reduce the upfront cost of installing solar panels, making it even more affordable and attractive.
It's important to note that the benefits of solar panels can vary depending on factors such as your location, energy consumption, system size, and local regulations. Consulting with a reputable solar provider or conducting thorough research can help you assess the specific advantages and potential savings for your home.
Estimate Your Electric Bill
Get paid back for the cost of the project from the solar energy savings over time.  Solar panels generate clean, renewable energy from the sun, which can significantly reduce your monthly electricity bills. By producing your own power, you become less reliant on the grid and can offset a significant portion, if not all, of your electricity costs over time. With the right system size and favorable incentives, you may even be able to sell excess energy back to the grid, further increasing your savings.
We offer Financing
Cover the entire solar (and roof if needed) with the financing we offer.
Energy independence
By generating your own electricity, you become less dependent on traditional energy sources. Solar panels provide a reliable source of power that can be harnessed wherever the sun shines. This increased energy independence provides greater resilience during power outages or disruptions in the electrical grid, ensuring that you still have access to electricity when others may not.
Long Term Investment
Installing solar panels is an investment that can yield long-term financial benefits. Not only do you save money on your monthly energy bills, but solar panels also increase the value of your home. Studies have shown that homes equipped with solar panels tend to sell faster and at higher prices compared to homes without solar installations. Additionally, with proper maintenance, solar panels can have a lifespan of 25 to 30 years or more, providing a long-lasting return on investment.
Environmental Impact
Solar energy is a clean and sustainable source of power. By installing solar panels, you contribute to reducing greenhouse gas emissions, as solar energy production does not release harmful pollutants or contribute to climate change. Solar power helps combat air and water pollution, reduces reliance on fossil fuels, and promotes a greener future.
Residential Roofing
Sed ut perspiciatis unde omnis iste natus error sit voluptatem accusantium doloremque laudantium.
Commercial Roofing
Sed ut perspiciatis unde omnis iste natus error sit voluptatem accusantium doloremque laudantium.
Solar
Sed ut perspiciatis unde omnis iste natus error sit voluptatem accusantium doloremque laudantium.